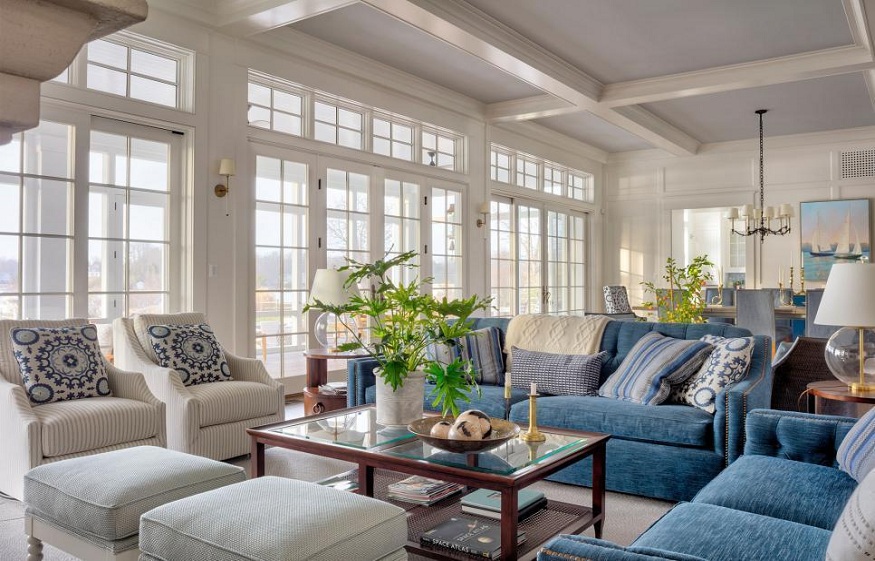 A Wellness-Centered Home: How to Embrace the Interior Design Trend
The pandemic caught us by surprise, but it also made us realize one thing: we should take care of ourselves more. This gave birth to wellness-focused interior design, a trend that's here to stay for years to come.
But how exactly can you embrace wellness into the aesthetic of your home?
Tips for a Wellness-Centered Home
Working with luxury interior designers in Orlando will ensure you have a stunning wellness-inspired design possible for your home. Here are a few tips to help you get started.
Build a connection with nature.
If you look at spas and wellness centers, they all have one common design denominator: nature.
Biophilic design is based on the idea that humans have that natural tendency for a connection with nature, which is why wellness-centered homes are all about incorporating elements of nature to create an environment that allows you to experience that connection.
Indoor-outdoor living is one good example of this where spaces are now more open, so it's easier to treat the outdoors as a living space.
If you don't have the space for it, you can always bring the outdoors inside with plants around your house.
Create spaces for wellness.
Building a wellness-inspired home is about intentionally creating spaces that will encourage you to practice self-care. For instance, your bathroom could become a tranquil retreat; invest in a good quality tub, candles with soothing scents, and other accessories that will help set the ambiance for this space.
Some homeowners dedicate an area in their home to practice meditation and yoga. Self-care looks different for each person, so you can also create an area to read a book or drink your morning coffee. The idea here is to find a space where you can feel solace and peace even for just a few minutes every day.
Set the mood with lighting.
If you notice, spas and retreat centers play with different types of lighting to set the mood for relaxation and peace. The trick here is to design spaces around natural light sources. Open your curtains during the day, and weather-permitting, you can even open the windows altogether.
You can also play with different light settings throughout your home, especially in those areas where you want to feel the most relaxed like your living area or your bedroom. Dimmable lights allow you to adjust the lighting just the way you feel most relaxed. You can take it a step further with lightbulbs that offer both warm and cool light settings or even additional colors for the right ambiance.
Bringing comfort through color.
Color has a huge impact on the mood of a room and how you feel when you're in the space. Wellness-focused interiors use muted, lighter palettes that make a room look bigger and brighter.
Neutrals are the safest choice when it comes to choosing colors for wellness spaces, but you can always mix it up with pastel hues that help boost creativity and ignite the senses without making it feel overwhelming.
Wellness should be an investment and it can begin in the home. A wellness-focused space doesn't have to be big or grand. You just need to be creative with how you turn your existing space into a more relaxing dwelling for you to enjoy.