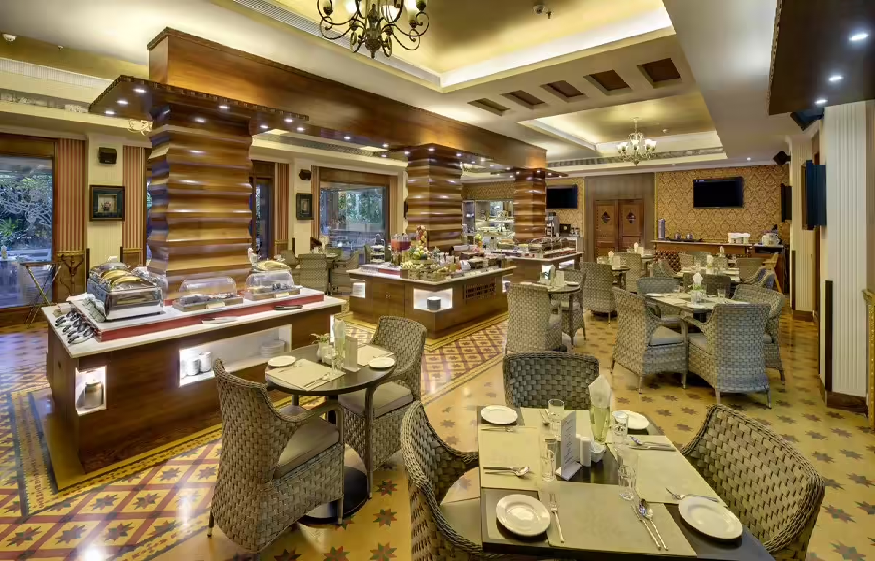 Restaurants to consider when next in Mayfair
Mayfair is an upscale locale in London. It is home to the best restaurants in town. If you are looking forward to dining at the best restaurants in town, then Mayfair is the place to go. You can look forward to a memorable dining experience at Mayfair restaurants.
If you are looking forward to a fine dining experience, then you can plan a visit to one of the best restaurants in Mayfair. Deciding which restaurant to visit can be a bit tough, considering that there are so many good restaurants. To help you, we have a list of some of the best Mayfair restaurants. Enjoy your fine dining at any of these restaurants the next time you visit Mayfair.
Best restaurants in Mayfair
1) The Café Biltmore Restaurant & Terrace
Located at 44, Grosvenor Square, this is the restaurant to visit for an exquisite al fresco dining experience. The Terrace at the restaurant features living walls with beautiful foliage. It is a pleasant environment in which to dine. The restaurant features a multi-cuisine menu. You can experience the best of international cuisine at this restaurant. Relish on delicious seafood and meat fresh from the grill. There is a wide selection for you to choose from.
2) Scott's
Originally a warehouse for seafood, Scott's is today one of the best seafood restaurants in the city. Located at 20, Mount Street, this restaurant is an institution that is well-known for offering the best seafood dishes. If you love seafood and want to taste the best dishes, then this is the restaurant to visit. There is no doubt that Scott's is one of the most glamorous eateries in Mayfair, frequented by celebrities. It is even believed that James Bond's 'shaken and not stirred martini' was created here for Ian Fleming.
3) Jamavar
If you are in the mood for spicy and delicious Indian cuisine, then Jamavar is the place to visit. Named after the colourful shawls of Kashmir, Jamavar is the best place to enjoy fine Indian dining. Located at 8 Mount Street, this restaurant is known for its elegant interiors that remind you of the palaces of India. Dishes from all over India are featured in this restaurant. Don't miss tasting the signature dishes in this restaurant.
4) Native at Browns
Native is a restaurant from Browns that makes ethical dining a reality. The restaurant located at 39 Brook Street allows you to enjoy British cuisine at its best. The entrepreneurs who started this restaurant aim to bring the best of British culinary tradition to your tables. The menu is innovative, and you can find some of the best dishes here. The menu also features wild and sustainable dishes.
5) Kai
This is Chinese cuisine innovated at its best. Kai, located at 65 South Audley Street offers Nanyang cooking liberated from tradition. Authentic dishes from the Nanyang culinary heritage are offered in new forms. This is truly Chinese cooking at its innovative best. The blend of spices with modern cooking techniques creates the tastiest dishes for you to enjoy.