The Ultimate Guide to Get A Glass Skin: Korean Glass Skin Routine 2022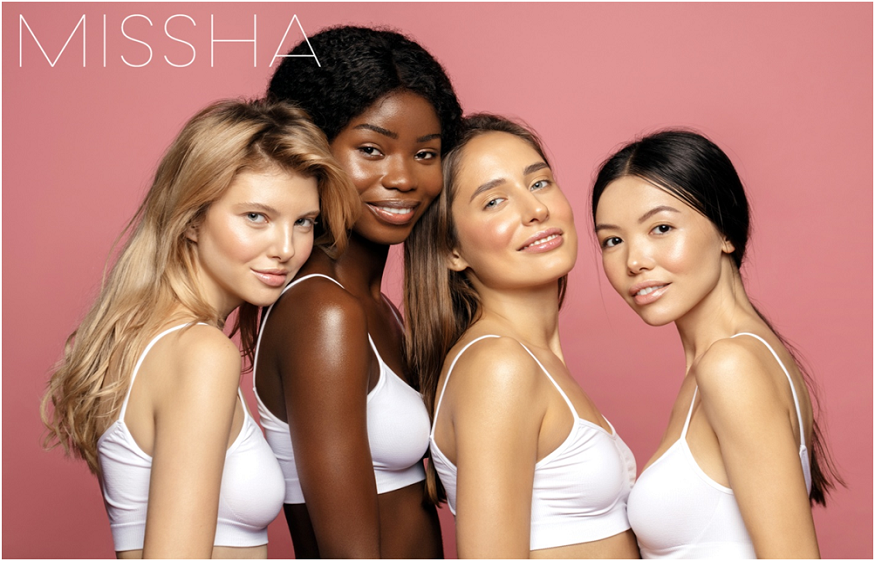 If you love the Korean skincare regimen, you know the term Korean glass skin.  For those who might not be knowledgeable about the word glass skin, it is perfect skin that is pore-less and translucent and can be defined as baby-like bouncing skin. To get this, you will require "Missah products" If you want to have Korean glass skin, there are commodities you want to start utilising for your day-to-day Korean glass skin routine, and we will discuss them below.
Products you require to achieve the Korean glass skin
Super Aqua snail cleansing foam has snail slime extract and botanical stem cell extract that wards off and recuperates skin damage while eliminating sebum and lifeless skin cells. When using this product, you need to take a certain amount and place it in your hand. After this massage, the product is on your wet skin and thoroughly wiped your face with warm water. While cleansing foams can be a bit too harsh for some skin types, they are a great option if you have oily, acne-prone skin. Washing your face with cleansing foam will remove excess dirt and oil from your face and keep your skin feeling fresh and clean.
To use this product, you will need to wash your face first and pour a generous amount on a pad and wipe gently across your face. For the remaining product, use your hands to absorb it into your skin. Missha is the best-seller, the Time Revolution The First Essence 5X is the brand's fifth-generation leading essence. Formulated with 97% Desert Cica Yeast Ferment, this firming and brightening essence helps maintain the skin's pH balance, delivers dense moisture, and offers basic strength care.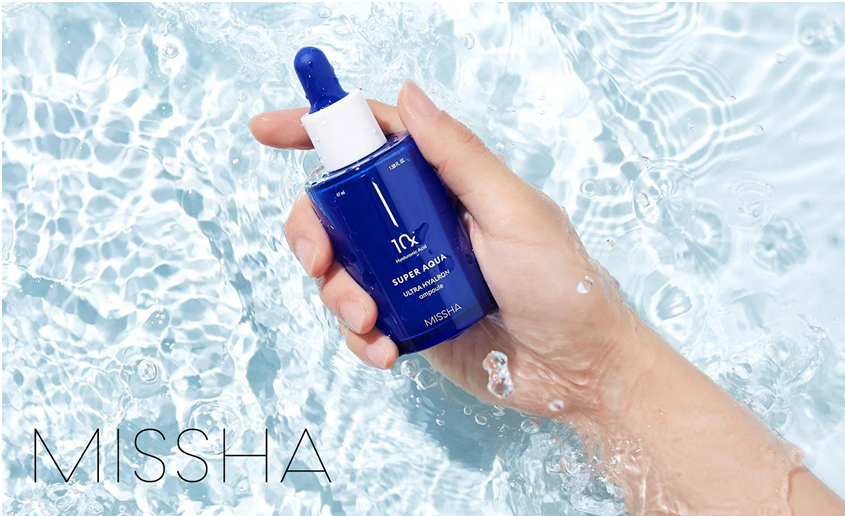 3. Hydrate skin using Super Aqua Ultra Hyalron Ampoule
You will need to clean your face first, then apply toner using a cotton pad to smother your skin. Afterwards, take some drops of the product and put it in your fingers, and gently tap it into your skin until it has completely absorbed. For more instruction.
When using this product, apply a generous amount on your face as the last step in your skincare routine, and make sure you know your skin texture before using the product. To know more about this product and what it consists of, The cream, which also contains Chamomile Flower Extract, helps to significantly slow down the ageing processes of skin. The beneficial effects of snail extract were first discovered centuries ago by Hippocrates, father of medicine, who used it as an anti-wrinkle ointment.
5. Restore skin using Super Aqua Ultra Hyalron Toner Pads (80pc)
When you want to restore your skin and make it look moisturised, you need this commodity. 10 Hyaluronic Acid Dermatologically Tested Moisturizing foaming cleanser: It deeply cleanses skin, leaving your skin feeling smooth and moisturized. Mild and soothing formula: Skin-friendly ingredients help soothe and protect skin. A mild foaming cleanser creates a rich lather to cleanse impurities while 10 types of different molecular weight Hyaluronic Acid hydrates skin.
In case you are going out and you will be exposed to a lot of sunlight, get this product as it protects you from sunlight and it also has anti-ageing components.
Conclusion
When you want to get Korean glass skin, and you don't know what commodities to use, review this article.