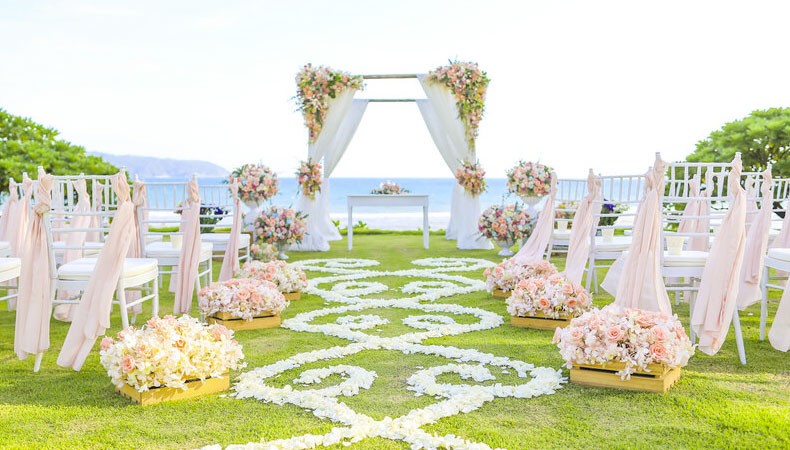 10 Wedding Venues You Need To Know Before Picking Yours
Choosing your perfect wedding venue in Clearwater can take months, but making the right decision is an important part of the big day. Before you make your final decision, make sure you've considered some of the most popular venues on offer.
Here are the wedding venues you need to know about before picking yours.
1.    Conference Centers
A conference center could be the ideal wedding venue if you need plenty of space to accommodate your guests. You can make the most of extra rooms, large open spaces, and state-of-the-art technology.
2.    Beaches
There is no shortage of beaches in Florida, making this state the perfect destination for a beach wedding. Whether you're looking to host an all-night party or a small gathering, a beach wedding could be the ideal choice for your big day.
3.    Hotels
Getting married in a hotel often means that you can accommodate all your guests overnight and have the best party of your life!
4.    Yachts and Boats
If you have an affinity with the sea, consider getting married on a boat or other vessel. This can make your wedding venue stand out from the rest and give you and your guests memories forever.
5.    Museum
Tying the knot in the middle of a museum is the ideal option for history and culture lovers. Contact museums in your area to see whether they offer space for a wedding venue.
6.    University
A university could be a special wedding venue for couples who met while studying or have an interest in a particular university. Universities can usually accommodate hundreds of guests and are likely to have large banquet halls and bars to make your special day even better.
7.    Log Cabin
If you want to get married in a place surrounded by nature, a log cabin might be the perfect wedding venue. While you can find larger spaces to accommodate more guests, a log cabin is often a great choice for those who want a more intimate gathering.
8.    Vineyard
Wine lovers might find their perfect wedding venue in a vineyard. This can also bring interesting options to entertain your guests, such as wine-making or wine-tasting sessions.
9.    Parks
People who want an outdoor wedding may wish to choose a park for their wedding venue. This can also help to create some stunning photographs, particularly with the sunny weather in Florida.
10. Country Club
Choosing a country club for your wedding venue can offer many amenities and activities for your guests throughout the day. When the ceremony is over, guests may choose to engage in popular country activities such as golf, swimming, and horseback riding.
Choose Your Perfect Wedding Venue
When you've considered all the best options for a wedding venue, it's time to make your decision. Whether you're getting married in Clearwater with Tides of Love Beach Weddings or you're thinking about doing something entirely different, taking the time to consider your options can help you make the best decision.