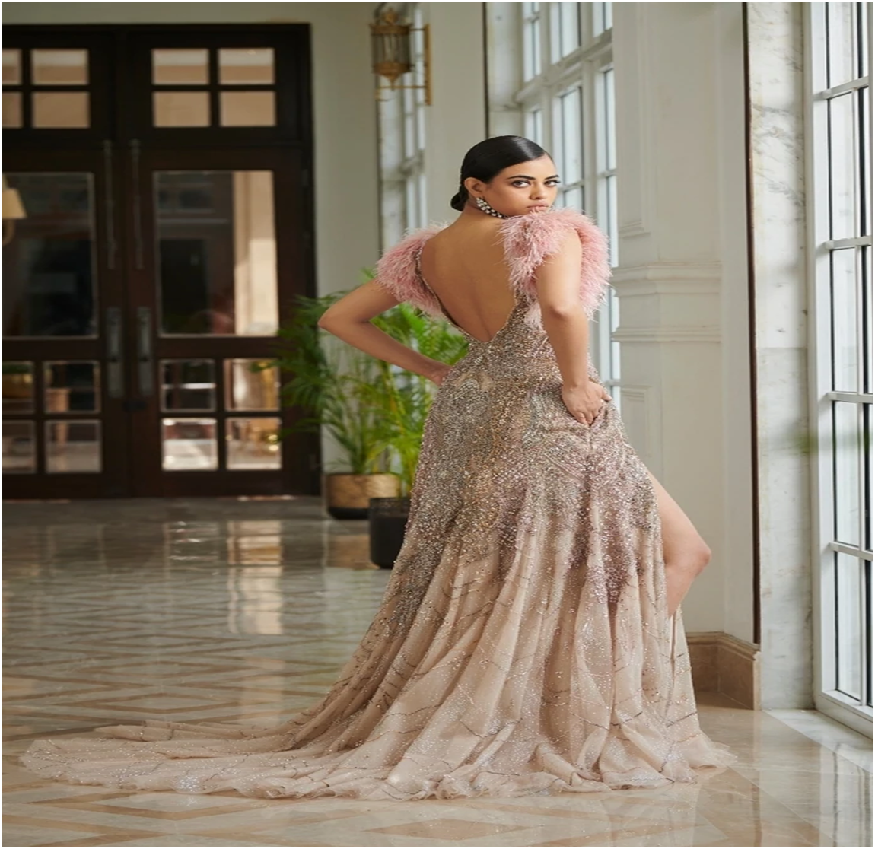 5 must-have bridal sarees to keep in your wardrobe
You know you have grown mature when you have to buy your own designer sareesand not take your mother's just for fun. It's a big change for a girl to finally become a woman and get her own collection of dresses. The biggest hassle is yet to come which is deciding on which saree to buy for wedding wardrobe and which to buy for daily purposes.
With modernization, people have started to shift towards high-end fashion and focus less on traditional outfits. However, in India during wedding seasons and in the first few months of marriage the brides and groom prefer wearing formal ethnic attires of their respective religion. Saree being the utmost beauty of ancient Indian culture is still being worn by ladies every day.
Sarees showcase the utmost beauty of a newlywed bride. Being a lover of Indian ethnic wear, buy bridal lehengas and sarees online and make them a part of your wedding collection.
Brides of the new era are fond of understated yet elegant fashion. Simplicity is now the new statement of high-end fashion. Carrying a saree on one's own wedding is your pure to even watch her down the aisle. 
Things to remember before buying designer sarees online: 
1. Compare prices online and offline:
Buy designer sarees online if they are less than their original retail price. This way, you'll get the best bang for your buck.
Double-check is required to prevent you from fraudulent services. Buy the latest designer saree after cross-checking all the factors of buying online.
2. Compare different sellers:
Compare different sellers on Etsy. You can check out reviews, view their collections, and return policies to find the best seller or shop for yourself.
Certain designs are available in numerous other stores or if not the exact same product something similar is always available in different stores.
3. Check if the seller has several options for you to avail from:
If you're looking for a particular fabric or accessory for your outfit, try buying from a seller with a large selection of options in that particular material or color. This way, you have the freedom to mix and match these pieces together.
People say, more options often lead to perplexing situations. We believe more options will help you explore new trends in the market and help you figure out what suits you best.
It's a challenging task to choose the right dress from numerous options, however, it's a hassle when you don't have many options available.
4. Opt for popular websites and designers:
You can also buy designer sarees online at many other websites besides Etsy. Other popular websites include Amazon India, FabFurnish, and Primark India among others.
 Buy the latest designer sareesonline as they're the new pick of 2021 brides. Now brides are going for a simple yet regal look and designer sarees are the go-to fashion for them.
Here are 5 must-have bridal sarees for your wedding wardrobe:
1. Lehenga saree
The trend for lehenga sarees will never fade away it's the best outfit for a newlywed bride who is getting ready for formal dinner with relatives or in-laws. Chiffon lehenga saree is Teamed with an embellished Chantilly choli. Ivory Silk Chiffon Kalidaar Sari has Resham&Zardozi embroidery and extreme intricacy of details.
2. Kamdani saree
The most supreme, regal, and modernized ethnic wear is the kamdani saree whose louse has feathers on the sleeves and other detailing on the blouse. The detailing on the skirt is done through Parsi jails with fewer trimmed on the sleeves blouse.
3. Designer chiffon saree
If you'll take a look at our "Mylka" designer chiffon saree you'll be awe-struck with its beauty. It's made especially for grand functions such as sangeet or reception. You'll be the talk of the town wearing this saree, all eyes will be on you. Complete the look with wavy hair and choker jewelry, keep the makeup bold and empowering.
3. Chikankarikamdani saree
Be a royal queen by walking down the stairs in this regal beauty. Your face will shine even with minimal makeup-wearing this designer saree at family dinners after the wedding. It is teamed with embroidered choli.
4. Silk saree
This saree is a major must-have for every bride-to-be. Silk saree is a remark of elegance. Buy wedding gowns online and get your dress stitched prior to your wedding day.
Conclusion:
Compare prices online and offline of the similar shop and for more clarity compare prices of all the similar websites offering the saree online.
Double-check always helps in saving money and prevents us from fraudulent services. DollyJ is the most trusted website worldwide to experience royalty and subtlety in one look.
Whether it's a chiffon saree or embroidered net designer saree DollyJ offers them all.