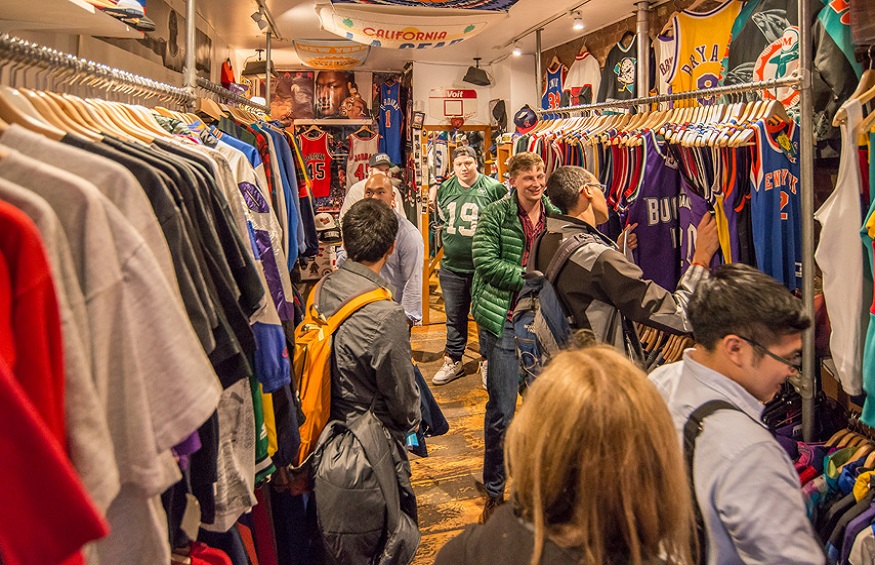 Beginner's guide to selling online
New very useful file posted online in October (36 pages): The beginner's guide: the solution to get started and succeed in e-commerce – Edition 2019 . This vade-mecum for beginners in e-commerce (2nd edition) was imagined and produced by the Welcom association (bringing together e-commerce companies from Rhône-Alpes) and the CCI Lyon Métropole Saint-Etienne Roanne .
It was distributed free of charge in paper form during the recent Click & Shop exhibition dedicated to e-commerce (October 7 and 8 in Saint-Etienne, 42), an event officially supported by France Num with the participation of DIRECCTE Auvergne-Rhône -Alps .
How to get started in e-commerce or strengthen your business with online sales
The beginner's guide, a publication supported by France Num, presents a concrete approach to switch to e-commerce with a methodology in several stages; chapters that take into account the points to be considered with priority to start an e-commerce activity for his company or to strengthen it as well for a target general public (B2C) as for a target of professionals (B2B) advice and types of solutions to succeed.
Inspiring content by professionals supporting VSE SMEs
Throughout this guide, professional e-commerce experts explain what should prevail in the choices of support and solutions for selling online and in phygital mode (association of the use of the Internet and the possibilities of commerce Proximity).
Short written testimonials from companies who have taken on e-commerce explain the return on investment of their judicious choice in terms of opportunities with digital in e-commerce.
Concrete actions to start in e-commerce
This file takes into account the logistics aspects and cyberconfidence / cybersecurity as subjects not to be neglected in its e-commerce project. It also provides practical advice that can be immediately applied, such as a checklist of tips for improving the natural referencing of your online store's pages on search engines .
Cleverly designed by players in business support, the beginner's guide delivers concrete advice for managers and teams, craftsmen and traders who lack benchmarks and want support and quality solutions to be able to grow through an activity. e-commerce.
The utility challenge of this primarily regional guide (updated every year) is also to count as a reference tool for VSEs and SMEs throughout the territory; a file for all professionals. It's a winning shot!
Why get into e-commerce
As pointed out in the foreword of the guide, changes in consumer purchasing behavior and the development of new distribution methods are causing profound upheavals in the traditional retail sector.
It is also for merchants to seize the opportunities of e-commerce to attract new customers, offer new services, retain consumers, take into account customer opinions to develop their offer … A chance and a new field of possibilities for very small and medium-sized businesses.