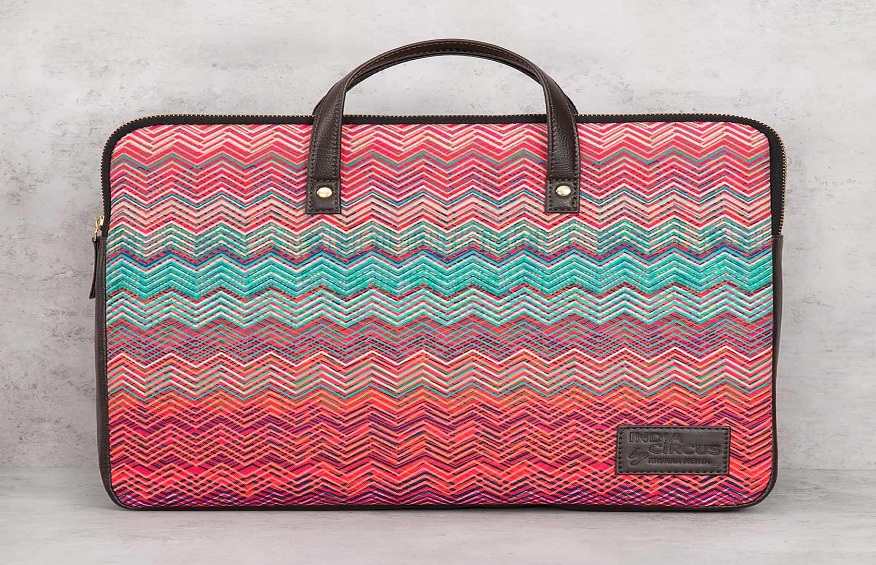 How to choose the right sleeve and case for your laptop?
You will notice that most laptop cases are sold as a set size, such as a 15-inch laptop sleeve, and the most logical way to go about selecting one is to go with the size of your screen and purchase one accordingly.
In point of fact, this won't necessarily get you the best possible fit. Here is how to avoid that problem and choose the right sleeve and case for your laptop Choose the right size.
If the new sleeve you bought for your laptop is the wrong size, you will notice right away. If you have trouble fitting your device into the case, it is probably too small; on the other hand, if there is a lot of extra room around your device, the case is probably too large.
Your laptop needs to be able to fit into its case without wiggle room or looseness if you want it to provide adequate protection against knocks, scrapes, and bumps.
Measure sleeve and case diagonally
It's possible that you believe that knowing the size of your screen is the only way to successfully look for a sleeve. On the other hand, this will frequently produce a case that is insufficient in size.
To obtain the accurate dimensions of your laptop, you will need to take a diagonal measurement of the complete device, including the bevel, which is the frame that surrounds your screen.
To obtain your accurate measurement, simply position the tape measure so that the top left-hand corner is at the beginning, and then pull it all the way down to the bottom right-hand corner.
Check your laptop's thickness
Some laptop sleeves are designed to accommodate laptops with a greater thickness, while others are created specifically for machines with a thinner profile. Again, you should take a fast measurement of your laptop with the lid closed in order to determine whether or not your case will be able to fit.
Put away your laptop, locate your measuring tape, and simply determine the depth of the problem by measuring how thick it is.
Look for something suitable for your make and model
While though the majority of laptop sleeves are promoted as sizes, in inches, there are some that are sold for particular models, such as a sleeve for a 13-inch MacBook Pro.
Another easy and quick way to determine whether or not the case will be acceptable for your laptop is to read through the product description and look at the list of characteristics.
But, keep in mind that you should always compare this measurement with the other two that you have already taken to ensure that it is accurate.
Look at the inner dimensions
There isn't a cover on the market that will accommodate every 15-inch laptop. This is because laptop covers come in a wide variety of sizes, as do computers themselves.
Laptop covers that are made specifically for a particular brand of laptop are meant to fit that brand's particular model.
As a direct consequence of this, these covers have a default seamless fit. We will automatically select the appropriate laptop cover and pair it with the appropriate laptop.
That way, you won't have to worry about whether or not the cover will work. Do you want to be even more certain?
Take the laptop's width into account when shopping for a cover for it, and make sure the new cover will accommodate it.
Protection from light impacts
When you accidentally bump your laptop into a table corner or a fellow passenger's elbow, these covers will keep it from getting damaged.
If your laptop gets knocked off a table or falls out of your backpack, these covers probably won't protect it well enough.
Protection from impacts
The shock-absorbing rubber and unique foam layers in these covers keep your laptop safe from damage caused by strong bumps and falls (up to a certain height).
The company that makes these covers often does a lot of quality control testing on them. When we find a cover that meets this requirement, we make sure to say so in the product description.
Durable leather
Leather laptop sleeves look classy and last a long time. The cover keeps its classy look while giving your laptop enough protection. If the laptop covers has a zipper that is a good sign that it is splash-proof or waterproof.
The water can't get in because of the leather. Does a bottle of water in your backpack have a leak, or does it look like it's raining a lot outside?
There's no need to worry about how your laptop's hardware is doing. The IP rating will tell you if something is waterproof or not.
Storage space
In addition to your laptop, you should definitely bring any other things you might need. You don't have room for this in your bag, do you?
You might want to look into getting a laptop case with a separate place to store extras. You can also store your USB disks, mouse, and charger in this way.
Some laptop cases have a special place for your tablet or phone, so you can keep all of your electronic devices together in an organized way.
Wearing comfort
If you are always on the go, you need a laptop that is small and light enough to carry with you. A cover with a handle or a strap that can be worn over the shoulder could be helpful.
This way, your laptop will be easier to carry with you and less likely to fall out of your hands.
Select Original Fabric
Material is something else you should think about when choosing a cover for your laptop. When you buy sleeves from Higher Ground, you can choose between the original fabric and the new fabric.
CleanShell is an innovative new feature that makes it easier to clean and protect against germs and liquid spills.
CleanShell sleeves have a special coating on the outside that makes it easier to clean them with things you'd find around your house. These sleeves are perfect for school settings where students share devices.
Select a Design
Laptops Cases and sleeves come in a variety of fabrics, and some sleeves have features like a Power Pocket for storing charging cables.
Higher Ground sells laptop sleeves made of EVA foam, which can protect your device from damage if you drop it.
The covers are also treated with Scotchgard, which keeps liquids, dirt, and the elements from damaging the device.
No matter what design you choose, a Higher Ground laptop sleeve will protect your electronic devices and make them last longer.
Final words
Choosing the right laptop case in Singapore can make all the difference when it comes to keeping your laptop safe and aesthetically appealing.
Sleeves should be easy to carry, fit well, and be made of a material that protects against drops, spills, and other accidents.
Higher Ground makes stylish and comfortable sleeves for a wide range of electronic devices. The model that will work best for your school will depend on a few different things.