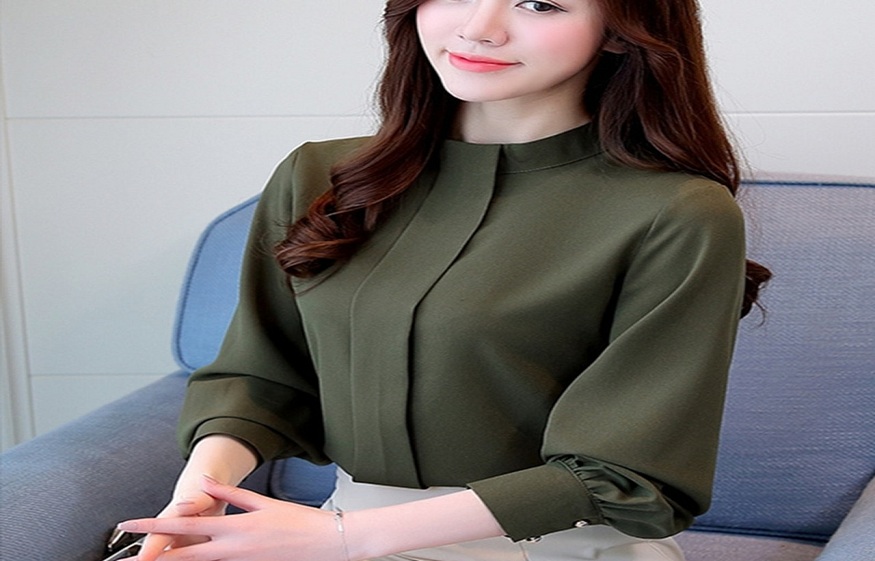 How To Purchase The Best Long Sleeve Tops For Women
Long-sleeved tops are essential in every woman's closet. They can be worn with pants, skirts, jeans, shorts, and dresses. You can wear them to a casual day out or formal events. The possibilities are endless when you have a good collection of long-sleeve tops at hand. However, finding the right top that fits your needs isn't easy. There are so many options out there, after all. But don't worry—we've got your back.
In this article, we will show you how to choose the best type of long sleeve tops for women based on your style preferences and budget requirements as well as what color would look good on you and how much money you should spend for each item:
Select the Right Fabric
You will want to choose a fabric that is comfortable and breathable. The best fabrics for long-sleeve tops are cotton, polyester, or rayon blends. You should avoid wearing long sleeve tops made from synthetic fibers because they tend to be itchy and don't breathe well. Some companies use a blend of natural fibers such as cotton with a small amount of synthetic material so that you get the best of both worlds.
When choosing a fabric for your long-sleeve top, consider how much movement you will be doing while wearing it as well as how hot or cold it typically gets where you live and spend time outdoors during the months when this top is most appropriate to wear.
Choose the Best Color
Next, you should consider the color of your top. Not all colors are flattering on everyone, so choosing a color that suits your skin tone and complements your features is important.
Some women prefer to wear bright colors because they feel more confident when wearing them. However, these types of tops can be overwhelming for some people if they don't look good with their skin tone or hair color. If this sounds like something that might apply to you, make sure that the shirt is not too bright but instead has just enough brightness to draw attention without being overwhelming (i.e., neon green).
On the other hand, if you're looking for something more subdued and subtle, then consider choosing a dark shade such as navy blue or black. Both colors tend to go well with most outfits because they don't stand out too much while offering enough visual interest so that onlookers won't get bored when looking at them.
Go for the Best Fit
It is important to buy clothes that fit. When it comes to long-sleeve tops, you need to ensure they are not too baggy and do not restrict your movement.
If you are in doubt about which size will fit best for you, go for a smaller size instead of going for the bigger one. This is because, most of the time, people tend to be on the wrong side when choosing their size, but this mistake can be easily rectified by checking out what other customers have said about the product's sizes.
Think about what you'll wear it with
If you're going to purchase long sleeve tops for women, it is important that you think about how you will wear them. It is also important to consider the occasion, weather conditions, body type, and lifestyle of the person who will be using it.
The color of your outfit should also be taken into consideration when choosing which top to buy. If you are looking for something colorful and eye-catching, try wearing an orange or green top with bright colors. The same goes if you want something less flashy; stick with neutral colors such as black or white instead.
Conclusion
Looking for the best long sleeve tops for women? We hope this guide has been helpful to you. Now that you know all about the top options out there, it should be easier to choose based on your personal preferences. You don't have to spend hours at stores trying on every single shirt they have before finding just one that fits right.