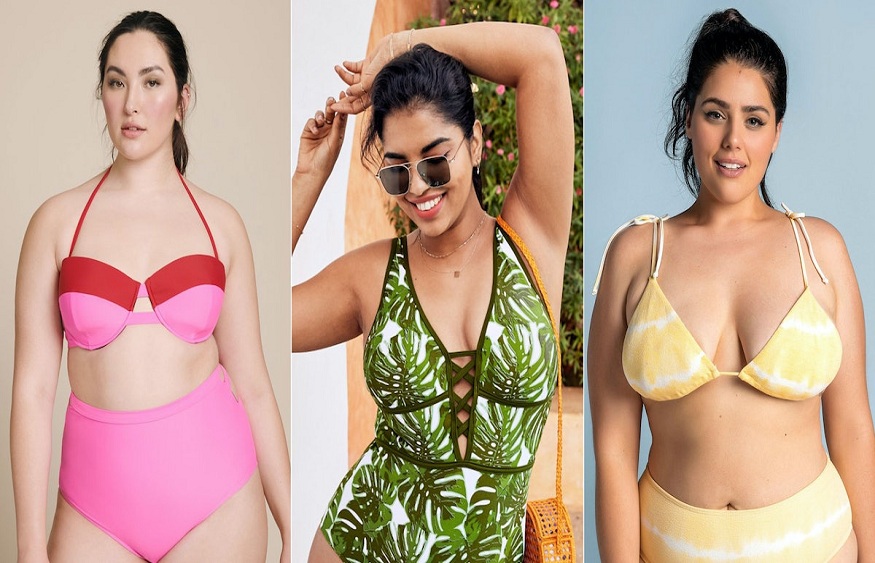 Flattering Finds: Tips For Selecting The Perfect Plus Size Bikini
Finding the ideal bikini may be difficult for anybody, regardless of size or body shape. But for plus-size individuals, it can feel even more challenging due to limited options and unrealistic beauty standards perpetuated by the fashion industry. However, with the right knowledge and confidence, selecting a flattering plus size bikini can become an empowering and enjoyable experience. In this article, we will look at some essential tips and tricks to help you choose the perfect plus size bikini that accentuates your curves and makes you feel confident and beautiful.
Know Your Body Shape:
The first step in selecting a flattering plus size bikini is to understand your body shape. Plus-size bodies come in various shapes and sizes, and different styles of bikinis will flatter each shape differently. Common body shapes include apple, pear, hourglass, and rectangular. Determine your body shape by analyzing your proportions and identifying which shape you most closely resemble. This knowledge will guide you in selecting bikinis that highlight your best features and provide the right amount of support and coverage where needed.
Embrace Supportive Structures:
Support is crucial when it comes to choosing a plus size bikini. Look for bikinis with supportive structures such as underwire, built-in bras, or adjustable straps. These features provide extra lift and support for the bust, ensuring a comfortable fit and added confidence. Additionally, bikinis with wider straps can help distribute weight evenly and prevent discomfort or digging into the shoulders.
Opt For The Right Size And Fit:
One of the most important aspects of selecting a perfect plus size bikini is getting the right size and fit. Avoid the temptation to squeeze into a smaller size, as it will only create discomfort and compromise the overall look. Instead, embrace your size and choose a bikini that fits you properly. To determine the best fit, take exact measurements of your bust, waist, and hips and use size charts offered by companies. Remember, sizes can vary across different brands, so be open to trying different sizes until you find the perfect one.
Choose The Right Fabric And Print:
The fabric and print of your bikini can play a significant role in its overall flattering effect. Opt for high-quality fabrics with some stretch, such as nylon or spandex blends, as they offer both comfort and support. Avoid flimsy materials that may emphasize bulges or lack structure. When it comes to prints, consider your body proportions and choose patterns that complement your shape. If you prefer to minimize attention to specific areas, opt for darker colors or solid tones. Alternatively, vibrant prints or strategically placed patterns can draw attention to your favorite features.
Pay Attention ToBottom Coverage:
When selecting the bottom part of your plus size bikini, consider the coverage that makes you feel comfortable and confident. High-waisted bikini bottoms are an excellent choice since they give more covering and support for the belly area. They also accentuate the waistline and create an hourglass-like silhouette. If you prefer a lower-rise bottom, make sure it offers adequate coverage without digging into the skin or causing discomfort.
Confidence Is Key:
Lastly, the most important tip for selecting the perfect plus size bikini is to embrace confidence. Keeping in mind that regardless of cultural norms, beauty exists in all forms and sizes, wearing a bikini is about enjoying your body. Focus on your favorite features and choose a bikini that makes you feel comfortable and empowered. When you feel confident, it will radiate through your body language and make any bikini you wear look even more fabulous.