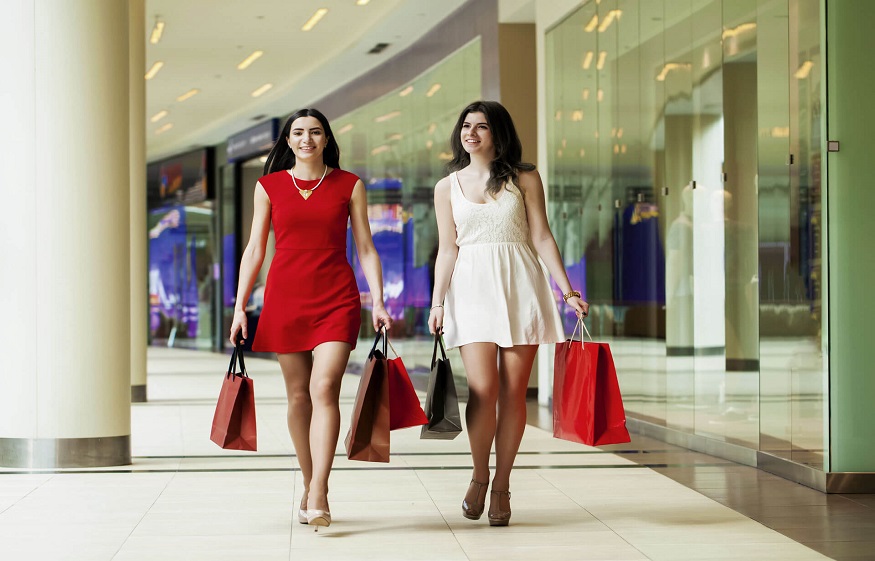 Shopping, this utopia
To walk into any store and try out whatever comes your way is a bit of our utopia. However, according to the " fatness spectrum" scale  created by the anti-grossophobia movement to find out where a person falls within the scope of privileges, Nadia Tranchemontagne is at the center ( mid-fat ). Wearing sizes 20 or 22, the equivalent of 2XL, she struggles to find clothes in her size in stores.
In addition to the Penningtons chain, owned by Canadian retailer Reitmans, low-cost stores such as Walmart and Tigre Géant, Maximus boutiques and a few small brands such as Lachapelle Atelier and Marc Alexandrin, the supply of plus-size clothing is low in stores in Quebec. .
"However, when I look in the street, people who look like me, I see much more than what is shown to me on TV or in the stores", notes the one who is the author of the blog La Tranchemontagne, whose rants and humor are followed by more than 4,000 people on Facebook.
So when we walk into the stores, we wonder where we are.
The average size
According to a study by the firm Statista published last year, sales of plus size clothing generated approximately $ 2.09 billion in Canada in 2019, compared to 670 million for so-called small sizes. While we know that the average waist circumference of American women was 37.5 cm in 2016 1 , the equivalent of size 16 or 18 for many major brands, there is no recent comparable data in Canada. .
The attempt by the Vestechpro clothing research and innovation center, affiliated with CEGEP Marie-Victorin, to carry out an anthropometric study using 3D body scanners failed due to lack of funding. Launched in 2017, Size NorthAmerica would have allowed the fashion industry to obtain precise measurements of the measurements and the morphology of Canadians and Americans.
"Companies were unwilling to pay for this data," says Vestechpro's head of strategic development, Helen Brunet. Behind this refusal is the desire of retailers to specialize in certain sizes in order to stand out, believes Ms.  Brunet. "The more exclusive and expensive the brands are, the more we are dealing with small sizes that are less aimed at people of" normal "build. According to her, the project would have allowed retailers to have a better picture of the market and to be able to estimate how far to stretch their size range while maintaining profitability.
Cold shower
There are many challenges for companies that are launching into large sizes (see other text). The closure of Addition Elle stores (also owned by Reitmans) last August and the withdrawal by Aubainerie of its plus size range were a cold shower for Quebec women who wear plus sizes. "I have the impression that we are taking two steps forward, one step back. At the end of the day, I don't know how many steps we've taken forward compared to backwards, "sighs Nadia Tranchemontagne.
"Take a black jacket, it seems relatively simple, but I have almost no place to buy it", illustrates the designer Sonia Lévesque who, herself plus size, has launched her own collection as well as a service. tailor-made sewing.