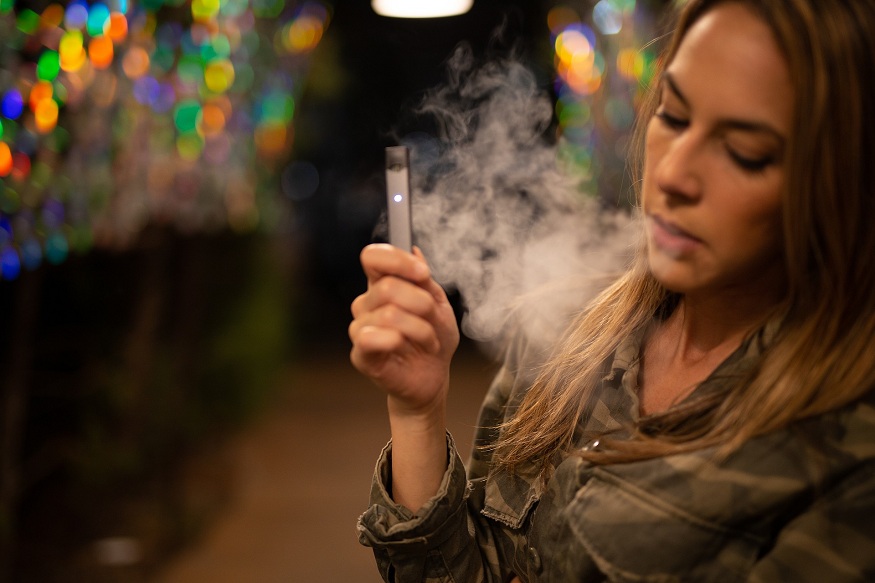 What Is In The Vapour E-Cigarettes Produce?
Tobacco usage is the leading avoidable cause of mortality globally. Smoking cessation tools – methods for quitting smoking – are used for this reason. These can range from products that replace the nicotine you would normally get from cigarette smoking (known as Nicotine Replacement Therapy or NRT) to nature-based interventions that have shown promising effects on personal well-being.
Heets for iqos are a new instrument in the battle against smoking that has become accessible. The phrase 'e-cigarette' is used as an umbrella term for all vaping devices, but it also refers to a 'cig-a-like' device, which is a specific form of vape device designed to appear like a cigarette. All of these devices provide nicotine like ordinary cigarettes, fulfilling the nicotine addiction with an action comparable to smoking and therefore tapping into the habitual part of the addiction.
How Do Electronic Cigarettes Work?
E-cigarettes all work in the same way but come in a range of materials, sizes, and customization possibilities. The basic idea is that a battery is used to heat a coil, which then warms the e-liquid in the device's tank – this might be the refill on cig-a-like or vape pod systems. The liquid is heated into an aerosol, which the user inhales.
Some devices, like vape pens, have a built-in liquid tank, while larger devices, known as box mods, generally have a detachable one that can be replaced. These large devices frequently contain replaceable batteries, necessitate regular maintenance, and require the replacement of elements that deteriorate with usage over time, such as the coil and wicking material. Because the wicking material and coil are contained within the refill, cig-a-like and vape pod systems just have a battery and a refill.
What Is E-Juice And What Is In It?
E-liquid, commonly known as e-juice or vape juice, is the medium via which nicotine is delivered into the lungs by e-cigarettes. It contains vegetable glycerine (VG), propylene glycol (PG), nicotine, and flavourings.
Vegetable glycerine is derived from soybean, coconut, or palm oil and is utilised in the food, pharmaceutical, and cosmetic sectors.
Propylene Glycol is a synthetic food ingredient that helps to maintain moisture while also improving texture and flavour; it is excellent at conveying flavours.
Tobacco contains the addictive chemical nicotine.
Natural and manufactured food-grade flavourings, such as vanillin.
Remember that e-liquid legislation varies by country, thus liquids created in certain nations will be subject to greater regulations, as well as include ingredients that may be illegal elsewhere.
Conclusion
With all of the misinformation surrounding e-cigarettes and their safety, hope this article has provided you with enough information to see that there are specific instances where vaping specific ingredients can be harmful, but these instances are being used to tarnish the world's well-regulated markets. Otherwise, the substantially lower amounts of hazardous particles imply that e-cigarette aerosol includes just a fraction of the dangerous substances present in cigarette smoke.
Any long-term cigarette smoker who wants to quit smoking should look into vaping as a method of quitting tobacco products – the health effects of e-cigarettes are significantly reduced when compared to smoking traditional cigarettes, and studies have shown that e-cigarettes may be up to twice as effective as other forms of nicotine replacement therapy when it comes to quitting cigarettes!
So, if you're still smoking but want to try using an e-cigarette to help you stop, take a look at some of our most popular electronic cigarette and vape starter kit bargains!