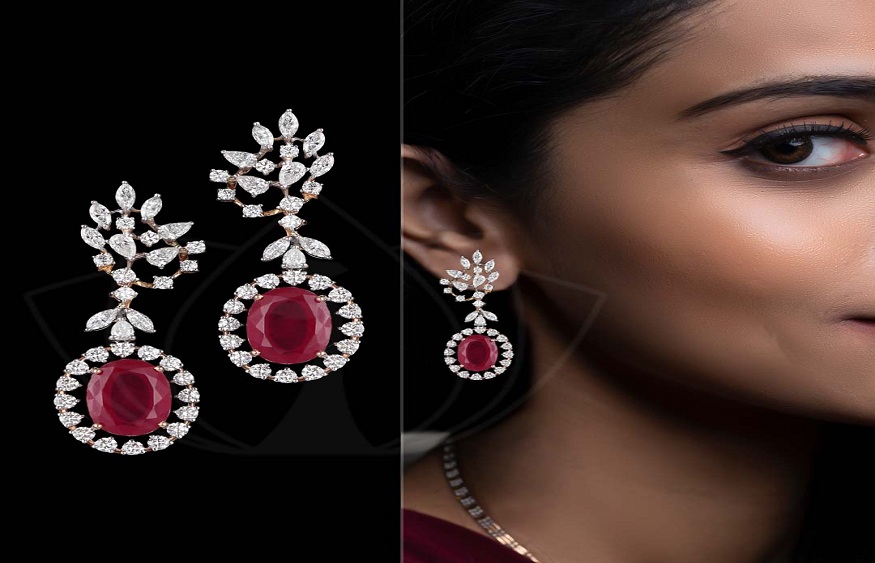 Gifts that Gleam: How to Choose Diamond Earrings for Your Special Someone?
A pair of diamond earrings has unparalleled class and elegance. If you give a pair of diamond earrings to your special someone, they will be truly impressed. But with thousands of diamond earring options available in front of you, it might be a little challenging to find the best one. Scroll through this article to learn some valuable tips for finding the best diamond earrings for your dear one.
Consider the Face Shape
Before you pick a diamond earring for your special someone, you need to consider the shape of their face. Diamond studs look great on everyone, irrespective of the shape of their face. Therefore, it is a safe choice when you are buying diamond earrings.
If your loved one has a square, oval, or diamond-shaped face, you should settle for hoops. Diamond drop earrings and danglers are ideal for highlighting your jawline because they go below your jawbone. Big diamond hoops and danglers are perfect for highlighting your facial features. They can also make a round and small face look longer.
Pick the Right Shape of Diamond
While buying diamond earrings, you will come across different shapes of the stone. Every shape of a diamond has a unique appeal. Moreover, the shape of the stone will determine its sparkle. Check out the different cuts of diamonds available for earrings:
Round: The round shape has a high brilliance and is perfect for anyone who is rooting for a traditional look.
Princess: The princess shape is quite similar to the square cut when seen from the top. The shape comes with sharp lines and exudes contemporary charm.
Pear: Pear-shaped or teardrop diamonds have a sophisticated and distinctive style.
Cushion: A cushion cut diamond has a vintage and romantic style.
Marquise: Marquise cut diamonds are pretty unique with exceptional beauty.
Emerald: Emerald cut diamonds are glamorous with a retro appeal.
Choose a Proper Setting
After choosing the right shape, you should pick a nice setting style. The most popular setting styles available for diamond earrings are as follows:
Prong: This type of setting will keep your diamonds in place using slim prongs of metal. The four-prong basket setting is highly popular. You can also go for three-pronged settings for a timeless and chic look. The prong setting is perfect for diamond earrings when you want to enhance the brilliance of the stone.
Bezel: Bezel settings are ideal for holding the stones in place, with a solid metal ring covering each stone. The modern, sleek appearance of the bezel setting is a top choice among buyers. Moreover, it is a prudent choice because it offers excellent protection against drops and bumps.
Halo: In the halo setting, smaller diamonds will surround your center stone. The accent diamonds help increase the brilliance of the center stone. They also create the impression that the center diamond is larger than its actual size.
Go for the Right Metal
While buying diamond earrings, you will also have different choices in terms of your precious metal. You should always consider whether your special someone prefers gold or platinum. While platinum is chic and sophisticated, the old-school charm of gold is hard to beat.
If you are buying gold diamond earrings, you will come across three types:
Yellow gold: It is the traditional choice because of its vintage appearance. It is perfect for people with warm skin tones.
Rose gold: It has a highly romantic look. Rose gold diamond earrings look spectacular on people with warm or neutral skin tones.
White gold: White gold combines classic and contemporary exuberance. Anyone with cool skin tones will look gorgeous in a white gold diamond earring.
Bottom Line
If you want a flattering pair of diamond earrings for your special someone, you should go to a reliable jeweller. Look at the different types of diamond earrings and consider the personal style of your dear one to make the right choice.