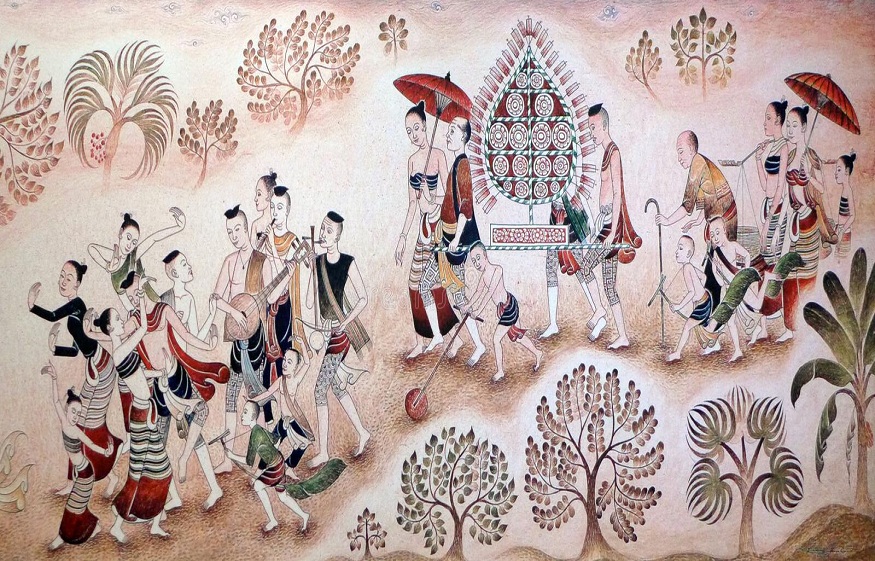 THE 10 BEST WEDDING GIFTS FOR EVERY TYPE OF COUPLE
Looking for the perfect wedding gift? You've come to the right place! We've gathered the 10 best wedding gifts for every type of couple. Whether the happy couple is into travel or relaxation, we've got you covered. So, sit back, relax, and find the perfect wedding gift for the new couple!
Paintings
Like most of the times, if you are not sure about the choices of the new couple, you can always buy paintings online for gifting on their big day. The paintings make for a great wedding gift- they look stunning, priced affordable, and available in multiple styles. You can buy Madhubani paintings, Pattachitra paintings, Pichwai paintings, and more. It will enhance the beauty of their room!
Couple's watch
Nowadays, sets of watches for men and women are available in the market. You can get a stylish watch set for the fashionable couples. Such watches look superb and allow them to match their looks.
Bags
The third wedding gift suggestion is luggage or bags. You can buy a travel suitcase for them that they can use for trips or casual handbags or wallets for daily use. Both the options are practical and looks great from a gifting purpose to a travel-savvy couple.
Customized Jewelry
Impress the new couple with your stunning wedding gift- customized pieces of jewelry like personalised neck chains, bracelets, rings, or earrings. When they see their names etched on the stylish jewelry, they will love it and happily wear it!
Photo Frame
A photo frame is an evergreen wedding gift option. There are so many styles, sizes, and designs of photo frames in the market. You can get a nice photograph of the couple framed in a gorgeous frame for them. It's best for the sentimental couple.To make it more personalized, customize it with an engraving of the couple's initials or their.
Perfumes
Just like watch sets, you can find perfume & fragrance sets for couples in the showrooms. You can invest in those perfume sets as a wedding gift for your friends or relatives who are a bit personality conscious. Make sure you wisely choose the fragrance.
Food Hampers
If your friend or relative who is getting married is a foodie, gift them a food hamper. You can customize the food hampers with all of their favorite food items. It will be the most special gift for them as it is having their favorite items only!
Customized Lamps
At present, custom-made gift items are trending so you can also get a customized gift for the sentimental couple on their wedding. You can gift a personalised lamp to them. The lamp will have their photograph, name, or initials. When they lighten it up, those features will be highlighted.
Couple's grooming Kits
Gift them a couple's grooming kit so they can enjoy a grooming session together. They will be able to pamper themselves without staying away from each other. And, it's the best thing for any new couple in the world!
Gift Cards
The last wedding gift suggestion for your beloved family member/friend is gift cards. You can give them gift cards of any famous e-commerce platform so they can buy things of their choice. Gift cards are a great replacement for a cash gift.
Conclusion
These are the 10 best wedding gifts for every type of couple. You can find a large variety of gifts under these categories. Therefore, make a smart gift choice and impress the couple!